The following are the benefits of this versatile and lightweight material. These include its lightweight nature, warm insulation, anti-pilling quality, and long light life. If you have not tried fluorescent fleece before, now is the time to do so. Read on to discover more about these great products. Whether you're looking for a gift for a friend or for yourself, here are a few of the benefits you can expect.
Lightweight
When it comes to insulated clothing, there are several advantages to a lightweight fluorescent polar fleece. It can help keep you warm in cold temperatures, and it's a great choice for children and adults alike. Lightweight fluorescent polar fleece is made of high-quality, technical polyester and is available at a wide range of prices. Its lightweight and soft design makes it a great choice for a variety of outdoor activities.
Designed to keep you warm in cold weather, lightweight polar fleece is also comfortable to wear and is easy to sew. This durable material is an excellent choice for apparel and accessories, and it can be used to create beautiful decor items for your home. Some project ideas include making pillows, blankets, and stuffed animals. However, if you're thinking about making your own, it's a good idea to use a light-weight fleece for any project that involves high heat.
Warm
Regular polar fleece doesn't absorb moisture or wind and isn't windproof. It also generates static electricity, making it easy to accumulate dust, pet hair, and lint. Fleece can also be damaged by high temperatures, tumble drying, or ironing in unusual conditions. It also tends to pill. Here's a look at a few benefits of fluorescent polar fleece.
The warmth of fleece is an obvious advantage. Its soft, fuzzy feel is perfect for winter outerwear. It's lightweight and breathable, making it a great choice for cold weather. The material can be found in a variety of colors and patterns. Fluorescent polar fleece can be worn on its own, or in combination with other materials, such as a light-weight winter jacket.
Anti-pilling
Whether you want a cozy pullover hoodie for the winter or a warm blanket for the summer, fluorescent polar fleece is anti-pilling and super soft. This polyester fabric is perfect for all-weather garments such as hats, jackets and robes. It also makes a great material for stuffed toys and apparel. It can be purchased in 1-yard increments. Average bolt sizes are around 7 yards.
Its high-quality materials mean that it won't pill and will stay nice and soft. The anti-pill fabric is thicker, with a smoother surface and has been treated to be resistant to pilling. However, because this type of fleece is higher-quality, the price is higher than other types. Therefore, you should only consider buying it if you're planning on wearing it for a long time.
Long light life
Fluorescent lights are renowned for their long light life. Compared to traditional incandescent bulbs, which last approximately 800 to 1,500 hours, fluorescent lights can last tens of thousands of times longer. They also tend to have a longer light life than any other commercial light source on the market. Some of these lamps have long life spans of 50,000 hours or more. If you're considering a new fluorescent light for your home, you should be aware that the initial cost of LEDs can be very high, but over time, the investment will pay off in lower energy bills and maintenance costs.
Rustic look
When it comes to choosing the right color for your fluorescent polar fleece jacket,
you should always choose brighter colors. The shades of brown and yellow are dull and have no vitality, while the brighter colors such as blue and white will add vitality to your overall look. If you're planning to wear a polar fleece jacket to go with a rustic look, you should consider wearing one that is bright and fresh.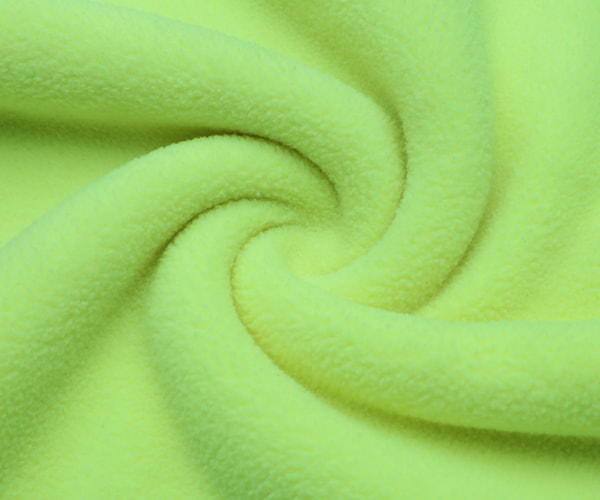 100% Polyester light green Fluorescent polar fleece fabric
Material : 100% Polyester

Thickness : Medium Weight

Supply Type : Make-to-Order

Colour : custom

Machine washable

characteristics:Easy to sew - does not fray



Suitable For :  

Accessories - Bags/Purses, Accessories - Gloves/Mittens, Accessories - Hats, Apparel - Blazer/Suits, Apparel - Coat/Jacket, Apparel - Dance/Sportswear, Apparel - Dress, Apparel - Everyday Clothing, Apparel - Loungewear, Apparel - Sari, Apparel - Sweatshirt, Apparel - Swimwear, Apparel - T-Shirts, Baby/Toddler, Bedding, Blankets/Throws, Car Upholstery, Children, Costume, Crafts, Curtains, Cushion


Due to camera and monitor settings, the colours and designs in the pictures won't be 100% accurate. If you need an exact colour match, we do recommend you purchase a sample before hand.