The polyester knitted fabric processing process belongs to the technical field of textile apparel fabrics.
It includes preparing raw materials, selecting dacron draw textured yarn for the surface silk  for the bottom silk, slitting and shearing, pre-processing, dyeing, and soft handling on rolling type flexible machines with softeners. Then, after slitting and shearing, the fabric is rear-finished.
Although polyester is often seen as cheap, it is not as bad as it was once thought to be. It is often used in home decor and interior design, from drapes to tablecloths. And, of course, cheap bed sheets! Nevertheless, it is not without controversy. Unlike natural fibers, polyester is not biodegradable. It is also relatively unbreathable, so it should not be worn by people suffering from hot flushes or excess body heat.
While woven and knit fabrics are similar in structure and use, polyester knit fabric has a variety of advantages. The former is highly elastic, has good breathability, and is widely used in sportswear and casual clothing. It can be used to make many different types of clothing, including jeans, pants, skirts, and t-shirts. And because it is so versatile, it has many uses, both in and out of the home.
Using simultaneous measurements of elastic recovery and course-wise elasticity, this study examined the effects of varying yarn floating and overlapping. A reduction in course-wise elasticity, as well as a decrease in stretch ratio, was associated with higher clothing pressure for a knitted specimen with higher stretch ratio. For wale-wise and tuck-wise, however, there was no significant difference between the two groups. When a fabric's stretch ratio was low, it was more likely to withstand a higher degree of pressure than a knitted specimen with a higher proportion of yarn floating.
Another important factor that determines the weight of a knit specimen is the density of the fabric. The more yarn a knitted fabric weighs, the thicker it will be. Additionally, tuck loops increase the fabric's density, which is related to its thickness. In this study, we used four kinds of knitted fabrics, and four basic knit stitches were considered: 'P' was knitted using the plain technique; 'PF' was knit using the float and tuck techniques.
In addition, it is important to note that modern polyesters are very similar to the feel of wool and silk. Many high-end brands now include polyester in their collections due to their versatility, ease of care, and exciting effects. However, it is important to understand that not all polyesters are created equal. Make sure you do your research, check the labels, and try out fabric samples to find out which type will suit you best. When buying knit fabrics, you'll need to know which ones are suitable for your needs.
knits are durable, stretchy, and easy to care for. You can even wash these fabrics in a washing machine and dryer. They're great for yoga and lounge wear. There are various types of polyester knits available on the market, including animal prints, floral prints, and plaids. These fabrics are made to last for long, and are available in a variety of solid colors. They are available in solid colors and stylish knits in many styles, so you can choose one that fits your personal taste.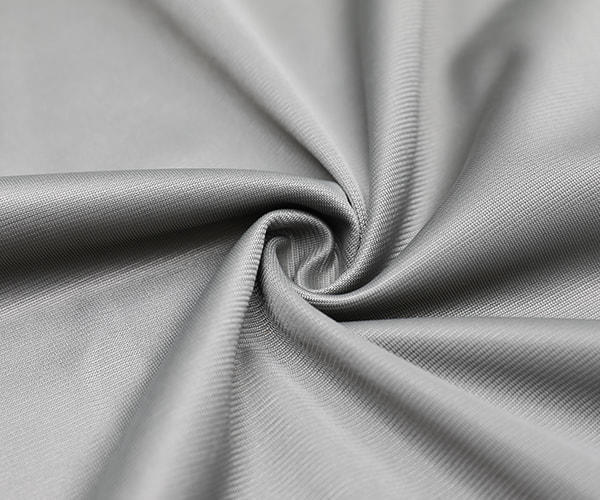 Knitting Fabric Manufacturers
Knitted fabric is a textile that results from knitting, the process of inter-looping of yarns or inter-meshing of loops. Its properties are distinct from woven fabric in that it is more flexible and can be more readily constructed into smaller pieces, making it ideal for socks and hats. The fabric is bright in color, beautiful, with matching colors, dense and thick texture, clear weaves, and a strong sense of wool, similar to wool fabric tweed style. Mainly used for men's and women's tops, suits, windbreakers, vests, skirts, cotton-padded jacket fabrics, children's clothing, etc.
Our most commonly exported types of polyester knitted fabric are Type 2 Textured Polyester-% 91 + 20 D Elastan-% 9 textured polyester single-jersey knitted fabric. However, not all poly spandex blends are the same. These fabrics are best used for making lightweight cardigans, lightweight hoodies, and joggers. They are also very useful for dresses and shirts.
Our Spandex Knitted Fabric is soft and comfortable feel, versatility and strength. In addition, has a good recovery property, which allows it to hold its shape and maintain its shape after washing. Using this type of Spandex Knitting Fabric in your clothes will help you look and feel your best. However, remember that it is not as durable as cotton knit. Most common uses of spandex knitted fabric include the manufacturing of underwear.

Haining Zhonghui Textile Technology Co., Ltd. is professional 
China polyester knitted fabric Manufacturers
 and 
spandex knitted fabric factory
. Our company was founded in 2004, distinctive enterprise culture, senior technical staffs, excellent production equipment, complete testing equipment. We wholesale spandex knit fabric, polyester knit fabric throughout the domestic market, exported to Southeast Asia, Europe and America, and mainly used for clothing and related accessories, such as sportswear, T-shirts, casual wear, swimsuit, underwear, gloves.